Wisconsin traffic fatalities rise, even as road traffic declines Transportation officials point to speeding, impaired driving as factors Written By:Brady Carlson / Wisconsin Public Radio | While road traffic has fallen in 2020 because of the coronavirus, the number of deaths on Wisconsin roads is on the rise. Figures compiled by the state Department of Transportation show that as of Sunday, Nov. 22, 534 people had been killed on roads and highways so far this year. That figure surpasses the 502 deaths the state reached by the same time in 2019. DOT Secretary Craig Thompson said there's evidence the state is seeing more instances of drivers engaging in risky behavior. "Our Division of State Patrol handled traffic violations where we gave out tickets for people going 100 miles per hour or higher, 500 of those last year," he said. "So far this year — and it's not done yet, we're in November — they've issued 1,137 for people driving over 100 miles per hour." The state has also seen a decline in seat belt use and concerning levels of impaired and distracted driving. "Sixty-one percent of these fatalities we can attribute to one of the four risky behaviors: either speeding; not wearing a seat belt; driving impaired; or distracted driving," Thompson said. Wisconsin Public Radio can be heard locally on 91.3 KUWS-FM and at wpr.org.
https://www.superiortelegram.com/news/traffic-and-construction/6779941-Wisconsin-traffic-fatalities-rise-even-as-road-traffic-declines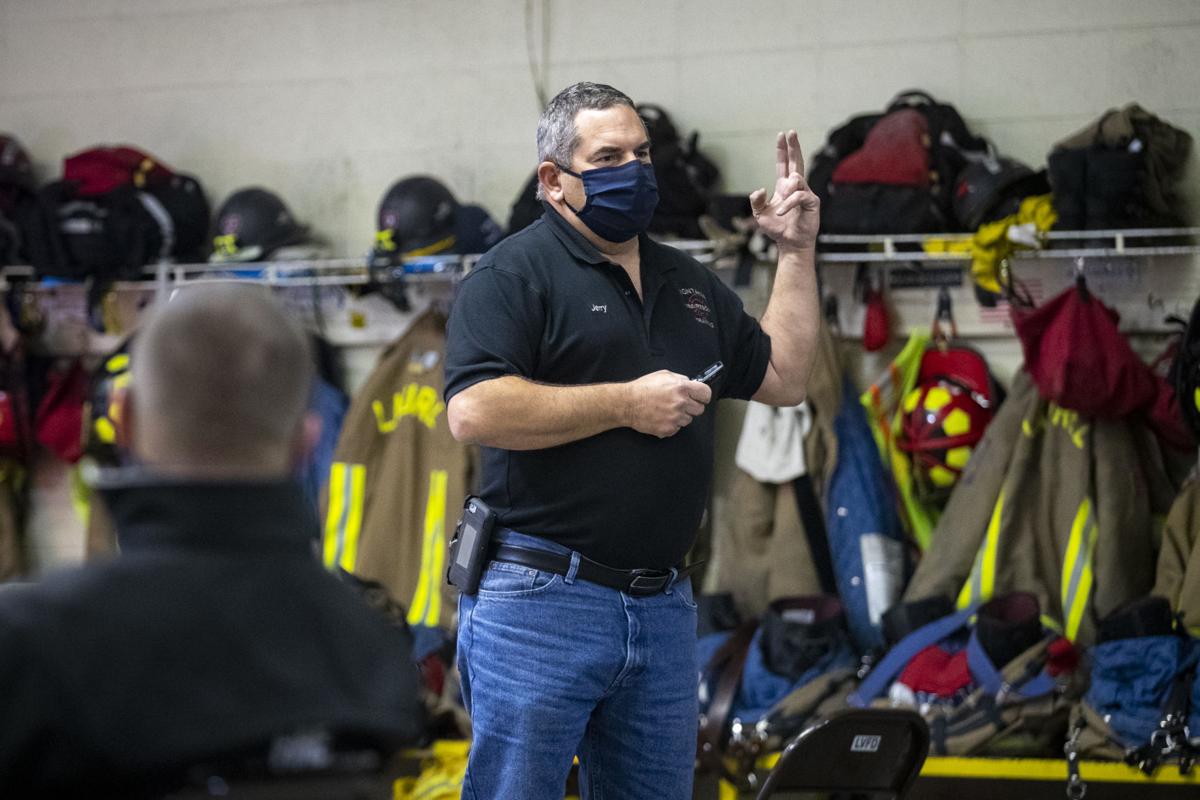 What's going on and what would you like us to do?" "The biggest thing I talk about, especially with the interstate, is you have to give them proper advanced warning. You can't give them 500 feet from whatever the normal flow of traffic is irregardless of the weather to really slow and (merge) all in one lane. You can't do that in 500 feet, it doesn't go well," Prete said.  The other consideration is whether or not a sign warning of an incident ahead is placed too far away. If drivers are given too much advance notice, some will ultimately move back over before they reach the incident. In other cases drivers will see the sign but not know what to do, which is why the extra direction, like displaying which lane to move into, can be effective. Prete estimated that about 50% of first responders in the state have received the training, including 700 to 850 in this year, despite a three-month period in which no classes took place. He's hopeful that an upcoming "train the trainers" event will create more instructors that can reach more agencies.  Jerry Prete leads a traffic incident management responder training program at the Laurel Volunteer Fire Department in Laurel on Tuesday. The course focuses on what first responders can do to lessen the risk of secondary crashes while responding to incidents on roadways. Some of the basic principles that Prete communicates are the importance of warning the public of an incident up ahead, channeling drivers to a specific spot and taking precautions, in many cases using large fire department trucks, to protect a scene from possible impact by drivers.  Of course, class doesn't always go off without a hitch. A recent training at the Laurel Fire Department was quickly interrupted by a call for service. That's not unheard of when dealing with professionals who can be called out on a moment's notice.
https://billingsgazette.com/news/local/traffic-incident-management-training-part-of-effort-to-keep-montana-first-responders-safe/article_7c041eea-690c-5761-978e-f23b5c956873.html